Connecting with co-workers, customers and business partners has always been a major part of business communications efforts. A simple phone call is no longer enough to spread messages effectively. Meeting in-person and face-to-face interactions have been proven as the most effective forms of communication, but such collaboration isn't always possible, particularly for businesses that are spread out geographically or have remote workers.
Video conferencing has emerged as an effective way to keep modern businesses and their employees connected. While it was once seen as a potential fad, it's become clear that video capabilities will be increasingly important in the future. Let's take a closer look at the rise of video conferencing and what it means for your business.
1. Deployments on the rise
Use of video conferencing has gone up considerably over the years and is likely to continue into the future. A study by Nemertes Research found that 63 percent of participants are planning to increasetheir small room video conferencing deployments, compared to only 32 percent who said the same last year. Nearly half are also planning to increase their desktop deployments in order to improve collaboration among distributed teams.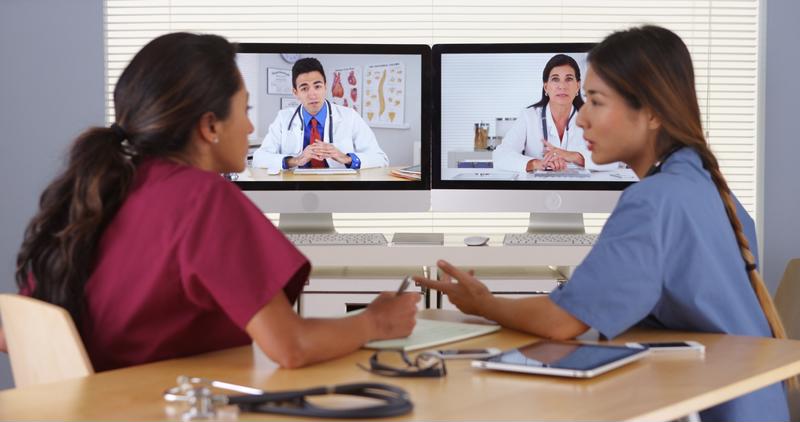 It's also important to note that cloud-based video conferencing is quickly expanding as the technology becomes more viable for business use. With the tool in the cloud environment, organizations can use the web conferencing, interoperability services and video conferencing offered within UC-as-a-Service solutions. The simplicity of usage-based billing models and ease of turning new endpoints without large investments are big selling points for cloud-based video conferencing systems.
2. Face-to-face meetings without the travel
People are rarely tied to a desk anymore, opting to work in the field, at home or other locations. However, having meetings and talking with people face-to-face is still an important part of business to ensure there is no miscommunication. In an interview with Forbes contributor Carol Kinsey Goman, Caesars Entertainment's senior vice president Michael Massari noted that face-to-face meetings are still essential to capture the attention of participants, drive productive collaboration and engage in conversation. This helps build personal relationships and trust with co-workers as well as clients.
While building ties with business partners and clients, it might be necessary to meet them rather than talk to them over the phone. However, travel expenses can quickly add up over time. According to Certify, 445 million business trips take place each year, and an average domestic trip costs $949 per person. These prices include the flight, hotel, meals and other potential reimbursements. For smaller and medium-sized businesses, travel could take a lot of capital away from other important efforts. Video conferencing provides a middle ground to enable a face-to-face meeting without needing to travel. Companies can save considerable time and money without sacrificing their business relationships.
"Video conferencing is enabling capabilities that some industries never thought were possible."
3. Innovating industry capabilities
In some cases, video conferencing enabling capabilities that some industries never thought were possible. Health care, for example, is likely to hit a shortage of physicians within the next few years. Even now, some individuals are far away from medical offices or unable to get to their nearest doctor. Texas Governor Greg Abbott recently signed the Telemedicine Bill, allowing the public to easily meet with a physician for any general medical condition, Nexstar reported. With video conferencing capabilities, patients can simply talk about their symptoms or show the problem. Doctors can better analyze the problem and prescribe the appropriate treatment without the need for an in-person visit. These interactions will be valuable in saving time and improving access to the best care possible.
Advancing communication options and collaboration capabilities is a major initiative for many businesses. Video conferencing can serve these needs and has proven to bring major benefits. This technology has innovated industry capabilities and reduced travel requirements. As more business leaders realize the value that video conferencing can bring, there will continue to be an increase in deployments. The rise of video conferencing is not likely to stop anytime soon, particularly as more workforces adopt mobile and remote policies. For more information on how video conferencing can boost your communication and collaboration efforts, contact Teo Technologies today.