In the past, unified communications was widely considered a business communication technology for only the biggest international corporations. Now, however, UC systems are common among firms of all sizes. Countless organizations now fully embrace UC platforms while others are in the process of migrating to this technology.
Naturally, this trend is having a major impact on the way corporate workforces operate. Here are just three of the most noteworthy ways that UC is transforming day-today business operations:
"Remote work policies tend to benefit both the employee and the business."
1. Remote workers
Arguably the single biggest and most significant way that work is changing as a result of UC adoption is through the rise of remote work. It is becoming increasingly common for employees to work remotely, usually from their homes, either on a full-time or part-time basis. There's a good reason for this trend: Remote work policies tend to benefit both the employee and the business. In the former case, workers appreciate the convenience of working remotely, as well as the ability to avoid the typical commute. As for companies, remote work can be a powerful incentive to help them recruit the best candidates, regardless of their physical location. At the same time, remote work also allows firms to cut down on their real estate needs.
UC is critical for optimizing outcomes in such arrangements. As Small Business Trends pointed out, a UC system can record remote workers' conversations with clients, providing oversight despite the physical distance separating employees from their managers. Furthermore, UC allows workers to utilize the same phone number from their desk phones and cellphones, increasing the company's appearance of professionalism.
2. Reduced travel
Another major impact of UC's rise is the decreased need for workers to travel. As Seen It reported, a lot of companies now turn to video conferencing for situations that would have required a person-to-person meeting in the past. With a UC system, video conferences can be very easy to initiate, and are more casual and flexible than in-person meetings. This means that geographically separated employees at many companies are connecting with each other face-to-face more frequently than in the past, which inevitably encourages team building. And, of course, the reduction in travel can save companies tremendous amounts of money.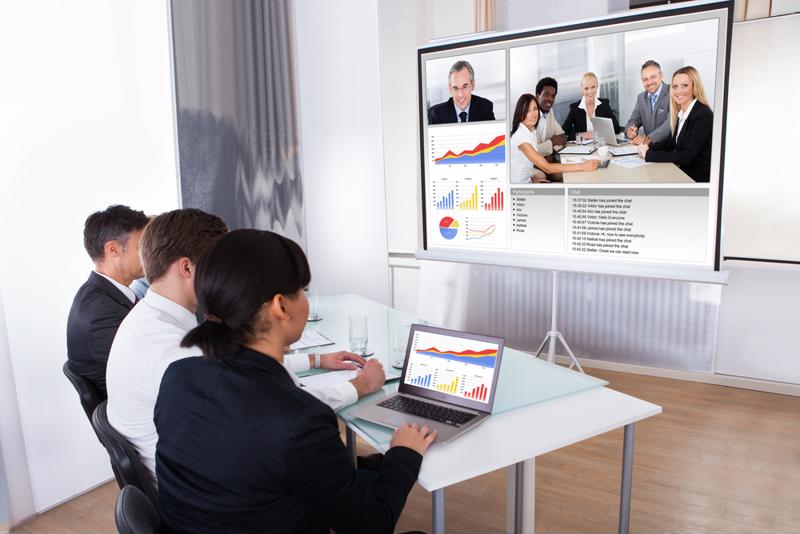 3. Presence and efficiency
One final example of UC's influence on the workplace can be seen in the use of presence tools. Put simply, presence solutions allow employees to inform one another of their availability – if they're in the office and available, in the office but on a client call, away at a meeting and so on.
This straightforward resource can have a powerful impact. By knowing exactly which employees are available and how to best reach out to them, workers can communicate and collaborate much more efficiently and strategically, eliminating the need to wait and hope for a response from a colleague who's otherwise engaged. Reducing this wasted time will help to improve worker productivity across the board, as well as cut down on employee frustration.