Now that the practice of teleworking is alive and well in the modern business, everyone from large enterprises to small startups must have the right tools in place to support their mobile employees.
In fact, according to statistics gathered by Global Workplace Analytics, half of all employed Americans have a position that allows them to telework at least 20 percent of the time. In addition, 90 percent of the entire U.S. workforce noted that they appreciate the ability to work from home and would like to take advantage of such opportunities at least part of the time.
When it comes to a remote workforce, though, certain challenges emerge that must be addressed, and a robust mobile unified communications strategy that incorporates the latest technologies is one of the best ways to ensure a productive and collaborative staff – no matter where each employee works.
What should be included?
"Half of all employed Americans have a position that allows them to telework."
In a very basic sense, mobile UC encompasses tools, strategies and technologies that enable the communication and collaboration of all employees. These platforms typically live in the cloud, providing seamless access to even the most geographically separate employees.
There are a number of tools and features that can help foster a robust mobile UC strategy, including:
Mobile VoIP: A mobile VoIP platform ensures that employees can always pick up the phone and connect with one another. Many mobile VoIP solutions include capabilities like call forwarding so that calls made to the individual's office are passed onto their mobile device.
Mobile conference calling: Taking this a step further, mobile conference calling – which may or may not include a video conferencing counterpart – allows employees working outside the office to access conference lines and communicate with a group of their co-workers.
File sharing: The critical piece of the puzzle here is the ability to see real-time updates and changes to files, ensuring that employees working on a single item from different locations are always up to date.
Mobile messaging: Chat and messaging platforms have become a favorite of remote workers as it allows them to quickly and easily communicate with supervisors, partners and other employees.
UCStrategies contributor Art Rosenberg noted that mobile messaging in particular is a key part of a successful mobile strategy.
"Because mobile users will be more 'accessible,' doesn't mean they are more 'available' to communicate in real-time, and that is a key reason that near real-time messaging, like Instant Messaging (IM chat) and even email notifications, is rapidly displacing PSTN phone calls for initial business contacts," Rosenberg noted.
While VoIP calling and video conversations are still critical, Rosenberg said, messaging platforms have simply become the next disruptive, efficient communication technology.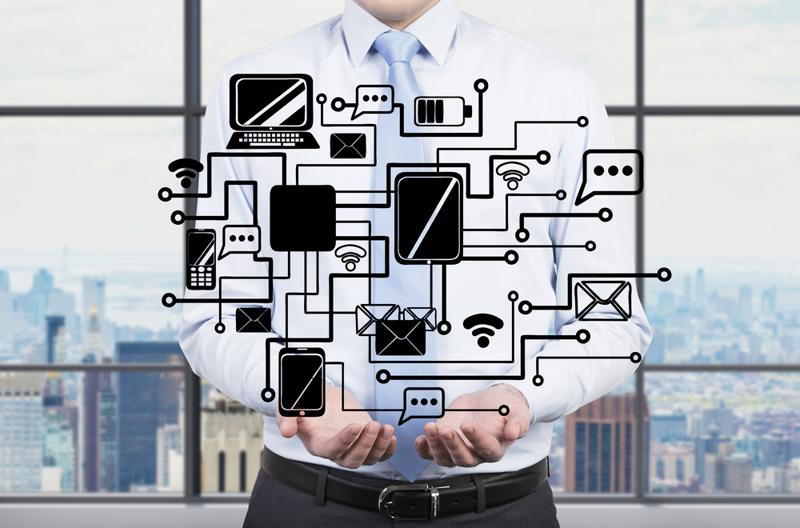 Successful implementation
Once the right tools have been chosen, the company can work to integrate these solutions into their mobile-accessible infrastructure. There are a few best practices to observe here, including:
Incorporate the cloud: The cloud is the key to a mobile UC strategy. It provides the secure, flexible access that remote employees demand.
Ensure features match needs: It's also critical to ensure that the technologies chosen by decision-makers support the capabilities that the remote workforce needs. TechTarget noted that many mobile UC solutions' features and requirements will help inform the level of integration that is required.
Guarantee secure access: Each employee should have his or her own set of unique authentication credentials. This prevents unauthorized access while providing more visibility for the IT leaders managing the technologies.
Educate users: In order to reap the largest return on investment, it's essential that company leaders and IT stakeholders educate remote workers about the new solutions available to them. This should include a review of the features and capabilities as well as different use cases that can benefit from the solutions.
In the current business landscape, mobile UC is an essential piece of the puzzle. For more information, check out this blog about how mobile UC benefits startups, and contact Teo Technologies today.