Mobile devices are being used by enterprises to improve operations and harness the power of greater productivity. A host of advantages can be gained from deploying these kinds of technologies in the workplace, and companies continue to discover more.
One area in which organizations stand to gain is by equipping remote and field-based employees with mobility solutions. Service technicians, construction site managers and sales employees dispatched to client locations can all benefit from mobile technology, especially when companies have invested in the right unified communications tools to enable these employees to remain connected to their teams.
"An additional benefit of BYOD turns out to be security."
Bring your own security
According to BizTech contributor John Edwards, bring-your-own-device policies aren't going away anytime soon. In fact, it was projected that 200 million BYOD devices would be in use in 2016, and that number doesn't seem to be slowing down. One of the biggest drivers of BYOD adoption is to cut costs – after all, if your employees are using their own technology in the workplace, you're off the hook for providing the most up-to-date tools for them to utilize.
An additional benefit of BYOD turns out to be security, even though it has been traditionally viewed as riskier to deploy employee-owned technologies in the workplace due to concerns that IT teams wouldn't have enough resources to monitor or control every device that came onto their networks, according to TechTarget. As it turns out, employees are most likely using their smartphones and tablets for work-related tasks anyway – so having a BYOD policy is adding an extra layer of regulation to activities that are already going on.
"Any organization that is looking to reduce costs and complexity while improving security of customer or corporate data can benefit from BYOD," said Tisa Murdock, director of industry solutions at VMware. "We have seen an explosion in the devices that employees want to use to access corporate applications and information."
Key benefits
There are plenty of reasons that employees in the field – service technicians, construction site managers and others whose work requires them to be on site at customers' locations – should be using mobile solutions and unified communications tools. Here are just a couple important advantages mobile solutions offer field-based employees:
Productivity: Being able to bring up a presentation, spreadsheet or even proprietary application on a tablet can be an essential part of sales presentations and thus can help employees meet productivity goals. With these tablets in the field, employees have access to corporate networks and can collaborate with business partners without having to be at a desk in an office.
Data collection: In today's competitive landscape, every company needs to be able to collect and store customer and supply chain data. By combing through that information at a later date, companies can make better decisions regarding product supply and demand, but warehouse managers can also improve inventory organization thanks to their access to that important data.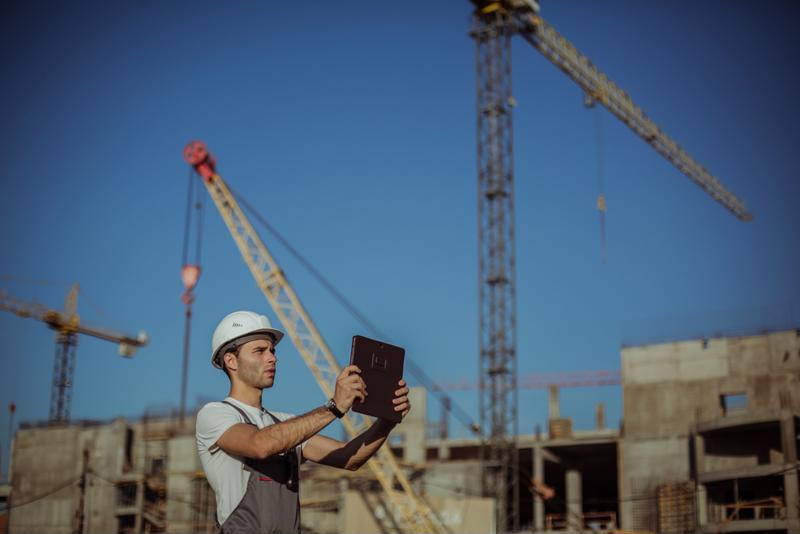 Beyond BYOD
It's not enough to just have the right hardware for service technicians and other field-based employees. They also have to invest in the proper telephony solutions for these employees to use in order to remain connected with the business as a whole. Communication is key, especially for employees who are isolated in the field, and maintaining those open lines of communication can have untold positive effects on the success of various projects.
For more information about how mobile solutions can empower employees in the field to do their jobs more effectively, get in touch with the experts at Teo Technologies today.