Now that the new year is underway, countless businesses are fully focused on maximizing their customer satisfaction in 2015. The reasons why companies in every sector need to make customer service a priority are obvious. The best way of achieving this goal is less clear.
One of the most important steps that firms are taking in this area is embracing cloud-based contact centers. Transparency Market Research recently reported the cloud model saw tremendous growth in recent years and is poised to see even greater gains in 2015 as firms feel increasing pressure to optimize their capabilities. Furthermore, Frost & Sullivan noted that half of all North American contact centers now use cloud tools to some degree, and 90 percent will be cloud-enabled by 2016.
With that in mind, here are three of the most important reasons why businesses should consider deploying cloud services in their own contact center this year.
1. Improved agility
Among all the reasons why firms turn to cloud contact centers, the potential to improve agility is the single biggest driver, according to industry expert Merijn te Booij.
"Competitive differentiation is at stake. Revenue and customer loyalty are on the line," said te Booij, Loyalty360 reported. "Companies need to deal with these pressures quickly and under constantly changing conditions. Cloud solutions enable them to do that."
"Cloud services can be deployed far more quickly than on-premises solutions."
The cloud improves agility in several ways. For one thing, cloud services can be deployed far more quickly than on-premises solutions. If a company had previously passed on video conferencing tools when initially establishing its contact center but now realizes it would benefit from the technology, adding these capabilities is a simple, fast and easy matter. This is especially important for small to medium-sized organizations, as the initial deployment costs of cloud-based solutions are significantly lower than on-premises alternatives, as the former typically do not require much, if any, hardware investment or installation. Adding new users or extending services to a new location is a matter of ease. And cloud-based solutions can be accessed and utilized from any location, rather than tethering the multi-channel tools to a single area.
2. Multi-channel capabilities
The ability to deploy multi-channel solutions is another key reason for businesses to embrace cloud-based contact centers. Increasingly, consumers are demanding that companies offer customer service through a wide range of media. Simply providing a phone number and email address is no longer satisfactory. Instead, consumers want to have the option of contacting businesses via instant messaging, SMS, video conferencing and more. Those businesses that cannot accommodate their clients in this capacity will be perceived as less committed to customer service, and will see their revenue drop as a result.
Furthermore, providing contact center agents with multi-channel capabilities increases efficiency, as both the employees and customers can choose the ideal means of resolving specific issues. Driving down resolution times is another sure way of improving the customer experience.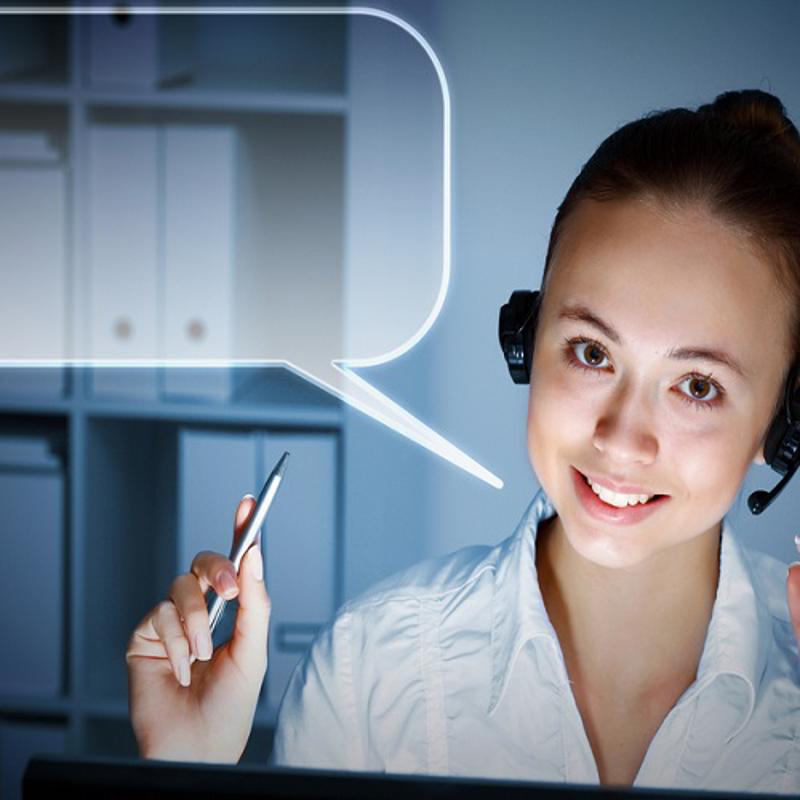 While it is possible to deploy mulit-channel solutions in the contact center while relying on on-premises technology, the cloud makes these efforts much easier and, as noted before, more flexible. A firm that's playing catch-up in the area of customer service can turn to the cloud to instantly gain industry-leading capabilities.
3. Cost savings
Finally, cloud-based contact centers can typically deliver major cost savings to businesses. Not only are cloud solutions typically far less expensive to deploy, but they also prove more affordability throughout the entire lifecycle. Maintenance costs for cloud solutions fall entirely on the vendor, freeing up IT spend for the business to use more strategically.
In all of these ways, cloud-based contact centers can prove to be major assets for companies in every sector. It's no surprise that the popularity of such solutions is growing at such a rapid rate.